About Social Surge:
Over 2 billion people use social media, worldwide. Facebook, Google+, LinkedIn, Twitter, Groupon and a few others dominate the landscape. Many sales and marketing professionals have struggled to keep up with the constant demand for content and consistent posts to the various sites. Most small companies simply don't have a marketing department, let alone a social media specialist. In the end, many businesses simply do not have an adequate social media presence.

That is why we launched Social Surge. For as little as $110 a month, businesses can plug in to the power of social media marketing! Social Surge will make sure your business builds a strong presence online - driving business and customers through your doors.
Powered by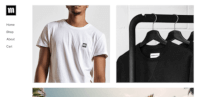 Create your own unique website with customizable templates.