Social Surge wants to partner with you on your social media marketing. We think of ourselves as your social media marketing department, which is why we invest so much time, up front, to not only develop or enhance your current social media marketing presence, but also researching and learning about your business, your customers and the kind of content that works best for you. To do that best, we like to work with you long term.

Some companies, however, don't want an long term obligation. They prefer a limited time engagement, or simply a "boost" to get them started and then they will take it from there. We understand that. This is why we've created four different terms to fit your needs. Just like a short term lease, you may pay more, initially, but have the flexibility to "opt out" whenever you wish. Longer terms mean lower costs in the long run. You decide. We'll work with you to make whatever term you choose the best it can be.

Here's a look at our terms and initial costs:
Powered by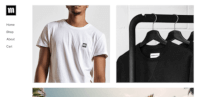 Create your own unique website with customizable templates.